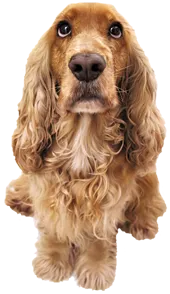 Birchwood Animal Hospital is the oldest small animal practice in west Winnipeg and the second oldest in the province. It was founded in 1959 by Dr. Elmer Clark, who retired in 1994. Dr. Philipp Schott joined the practice in 1990, followed by Dr. Andrea Robertson in 2000, Dr. Jillian Preston in 2002, Dr. Brad Safiniuk in 2004, Dr. Leanne Boyd in 2007, Dr. Stacey Hannah in 2012, and Dr. Melissa Cavanagh in 2021. (Read more about our history here: Birchwood's History)
We are proud to be the largest full service small animal practice in this part of the city and we are proud to be independent and locally owned. Large corporations, some from outside the province, are increasingly buying up veterinary practices. While this may bring efficiencies and economies of scale to the practice owners, we strongly believe that absolutely every decision that could impact your pet's care should only be made by your pet's doctor. Moreover all of our doctors are on salary, rather than a percentage of billings.
It is our mission to protect and enhance animal wellbeing by offering the highest level of modern veterinary services in a context of exceptional compassion and caring.
Our team is committed to educating our clients in how to keep their pets healthy throughout every stage of their life. Birchwood Animal Hospital stays on top of the latest advances in veterinarian science and technology and above all, always remembers that every pet deserves to be treated like our own: with loving care during every check-up, procedure, or surgery.