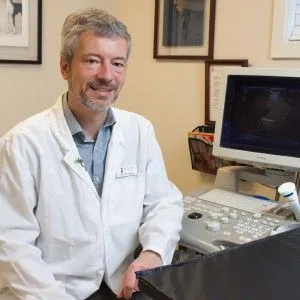 Abdominal and Cardiac Ultrasound (Echocardiogram): New leading-edge ultrasound technology (Aloka Pro Sound SSD-3500 SV) with Doppler is conducted in-house by the Dr. Philipp Schott, who has performed over 12,000 studies for clinics from Northwest Ontario to Saskatchewan.
In-house diagnostic electrocardiogram (ECG or EKG) allowing, in combination with the ultrasound, complete cardiology examination and testing.
Holter monitor for monitoring the cardiac rhythm over a 24 hour period. We can also lend this equipment to referring clinics if desired.

Additional information and referral forms can be found here: Referral Forms for Veterinarians